Suriname is a fertile country, with many jungles and (old) plantations. From pineapple plantations to cashew nuts that grow on a tree, you can not imagine it as crazy as Suriname has it. The country is a true paradise of fresh fruits, huge avocados and coconuts literally grow on every street corner. I had the privilege to live there for six months and to do an internship for a local newspaper called De West. My very first time traveling for a longer period and outside of Europe, that was exciting! In this article I will tell you a little more about the mentality, the kitchen and what there is to experience!
De Surinamese culture and language
The very first thing you notice when you walk out of the airport in Suriname are the people. They come from all sides and shout at you exuberantly. Surinamese are a very lively people, with a relaxed and friendly attitude. In contrast to the Dutch, they are a "together" people. They do everything together and family lives together from generation to generation. In addition, you also see a very large mix of cultures in Surinamese society. First of all, the Javanese culture from Indonesia. In addition, so-called "Boeroes" live there. These are Dutch people who moved to Suriname around the 17th century (around 1875) to set up farms. A large part of this group is no longer there, so it is special to bump into a Boeroe. Finally, there are Indo-Surinamese from India, Creoles and Maroons from Africa, Jews from Spain and Portugal, but also Chinese and Brazilians. These populations were brought here in the 18th century to work on the plantations. It is special to see that so many cultures have eventually merged into one whole. You can see this in all the traditions that are maintained, but also in the food and the language. Popular dishes such as saoto, roti, bakabana and pitjel come from Java, Africa and India, among others.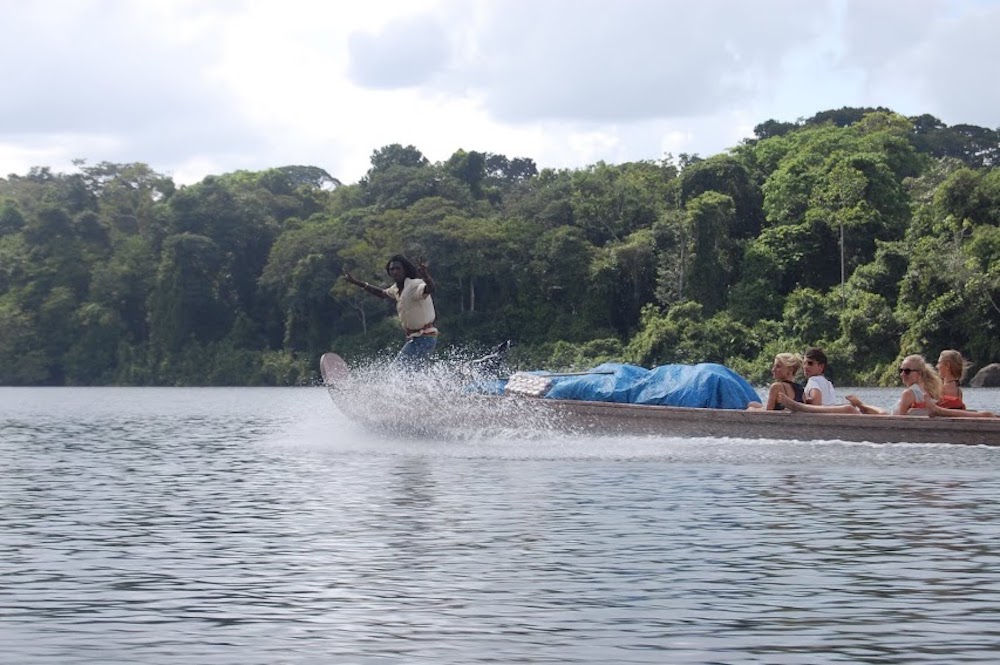 Fawaka: how do people greet each other in Suriname?
Every Dutch person knows how to tell something about Surinamese culture and Surinamese are often considered by us to be relaxed, funny and pleasant. And they are! As mentioned before, people in Suriname are very open and relaxed, and that's how they greet you. Very friendly, and it makes you happy how they treat each other here. Everyone also has a chat with each other and with you, this is very normal for Surinamese and they also like this. They always want to tell you something, whether it is about their family in the Netherlands or something they are thinking about at the time, it is always polite to talk back. They are a sweet and warm people and their smiles make you genuinely happy. They also love to talk and joke with each other, and that is always a lot of fun.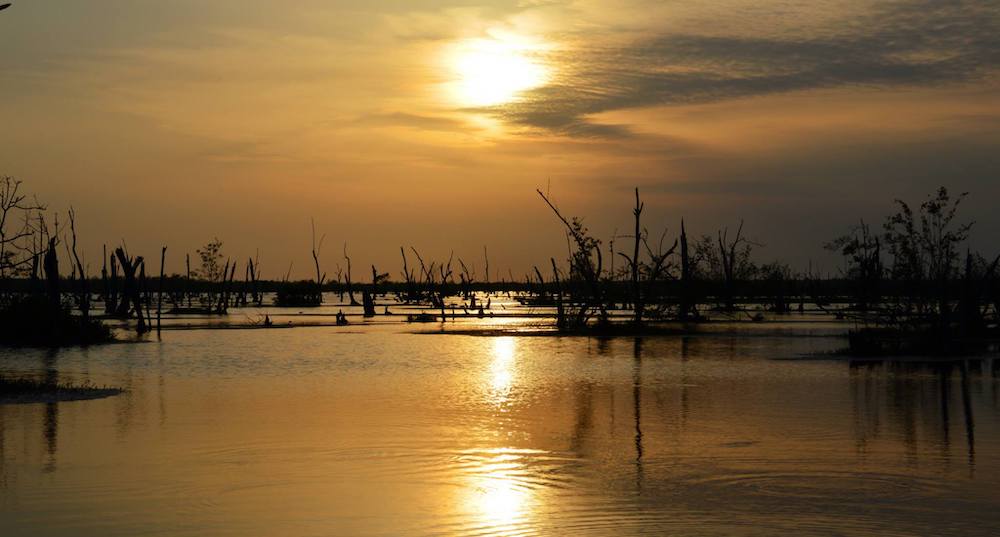 No Spang. Take it easy…
In the beginning you have to get used to the high 'no spang' level (no stress, in Surinamese) in Suriname; everything goes slowly. Colleagues who are half an hour late and leave for home at 3:00 PM, it is quite normal here. This has everything to do with the culture. It is so hot during the day that it makes sense that you cannot do things quickly and you automatically adapt to the heat. Surinamese are also not easily bothered and are happy to spend the whole day in their hammock. In the Netherlands, we as a people quickly worry about the smallest things, while it all seems to be let go here. You notice it right away when you go to a restaurant or something else that takes time, such as a doctor's appointment (or any appointment in general). You can immediately assume that this will take longer than usual. You can't get used to this quickly enough, because it just works like that here. And honestly, I don't think you'll mind very much!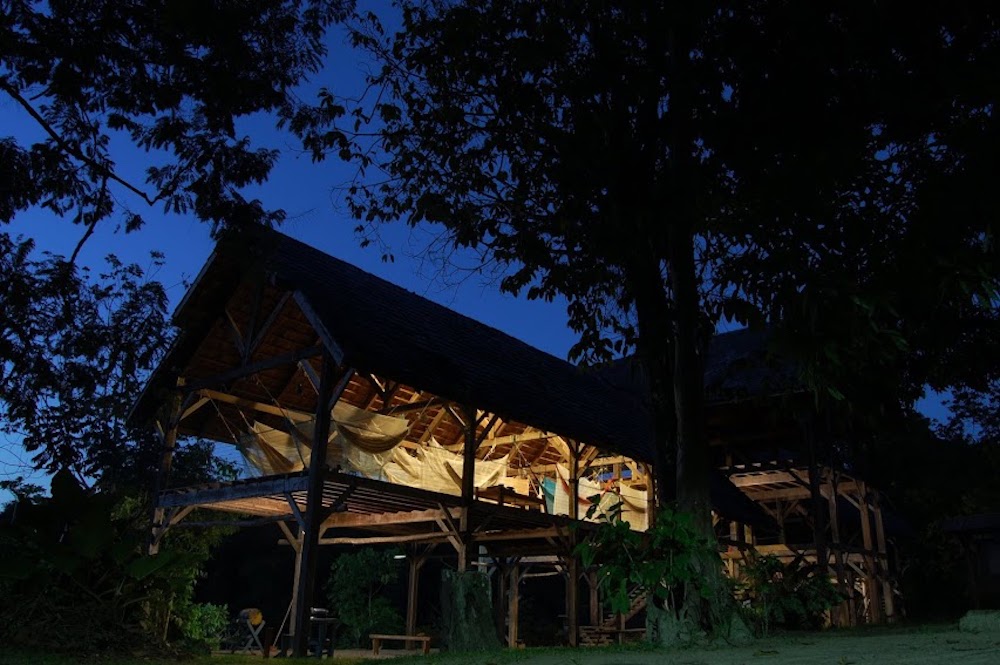 To lick your fingers: Surinamese cuisine
When you finally have the Surinamese food on your plate, it is really freshly prepared and to die for. The food in Suriname is a good mix of cultures and one is even better than the other. The most popular dishes are noodles, rice with chicken, saoto soup, roti, fish and bakabana. Eating out here is very cheap for the Dutch, as the Euro is a much stronger currency than the Surinamese Dollar. To make it clearer: 1 Surinamese dollar equals 15 cents. So eat out often when you are here! A popular place to do this is the Javanese / Indian district Blauwgrond. Here you will find the tastiest local food in Suriname. In addition, there are countless other places that are good for local food, such as Souposo, Rita's Rotishop, or just everywhere on the street. If you are not vegetarian, you can buy the best barbecue food on the street. The best place to go out for dinner is De Gadri on the Waterkant, where you can enjoy the view of the river with a Parbo beer. They serve the best soups and brown beans here (in a delicious Surinamese way!). My favorite soup in Suriname is peanut soup, but I have also often had saoto and griti bana soup (plantain soup). In addition, pitjel (vegetables with peanut sauce) is very tasty and of course a portion of Surinamese noodles, which is available everywhere. However, there is a disadvantage to all that delicious food: it is not very healthy: it is either very fat, or very sweet, there is actually nothing in between. Drinks and treats such as cakes often also contain a lot of sugar and fat, so be careful with this!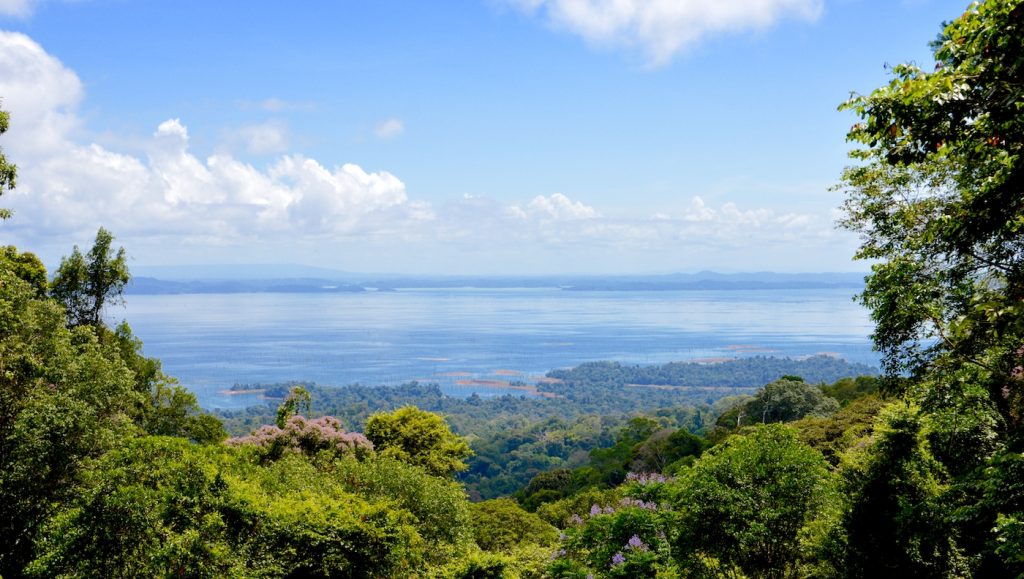 What do you wear in Suriname?
In terms of clothing in Suriname, it is advisable to bring comfortable outdoor sandals that run smoothly and can withstand damp weather conditions. Preferably made of rubber or another flexible material that makes your feet happy and that you can walk on for a long time. Due to the heat, the soles of certain shoes can sometimes print on the bottoms of your feet. In terms of clothing, it is advisable to wear clothing that is as thin as possible that drape loosely over your body. Tight clothing is very uncomfortable there and you quickly sweat. Flowy skirts, and shirts preferably made of cotton or hemp are nice and airy. These substances absorb moisture well, breathe well and do not stick to your skin in heat. Surinamese themselves often wear loose-fitting clothing, thin T-shirts and comfortable slippers. The women often wear long, flowy skirts in bright colors, which look beautiful. The women of African descent often wear a matching band over their head on which they can carry things. You see this a lot in markets, where great distances have to be covered on foot.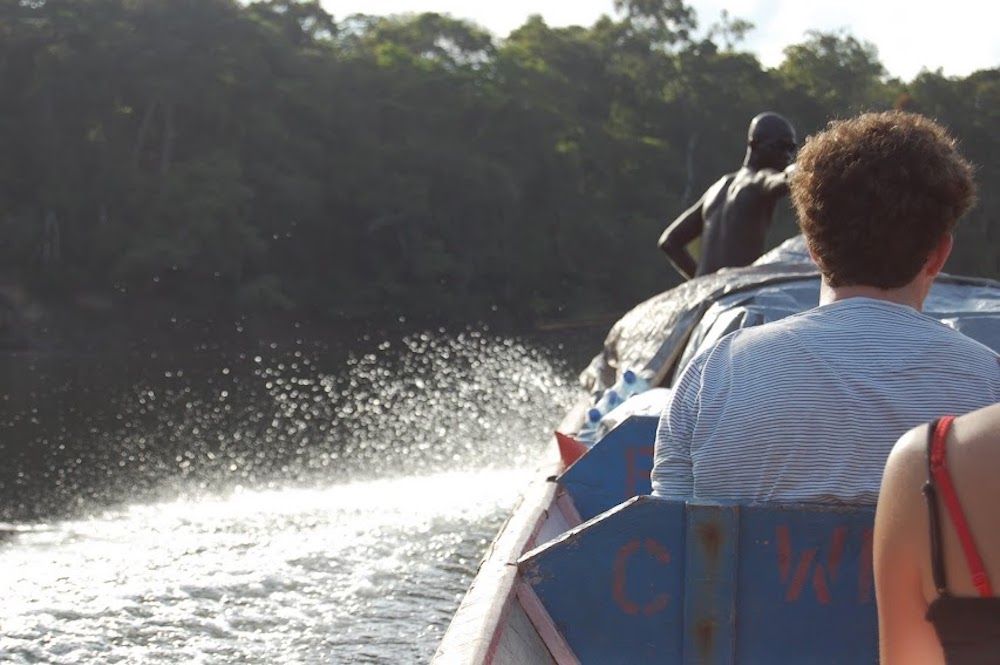 Jungle trips with experienced guides
The best thing, besides the good food, are all the beautiful jungle trips and day trips that you can make in Suriname (read more about what it is like to make a jungle trip in Suriname!). In the middle of nature you experience the real Suriname, because next to Paramaribo the country is one big tropical jungle, with wild animals and an enormous growth of fruits and other goodies. Do you know what soursop, rambutan, tangelos and limes are? These are a number of examples of juicy fruits that grow on the tree in Suriname. In addition, there are countless colorful birds, many monkey species and if you are lucky you can even spot a jaguar or an ocelot in the wild. In the six months that I have lived there we have made beautiful jungle trips, including to: De Ralleighvallen, Brownsberg, Brokopondomeer, the Voltzberg and Bigi Pan. All these places are unique and in the middle of the jungle. A trip through the jungle is always with an experienced guide, who tells you all the ins and outs about the flora and fauna that you encounter along the way. For the adventurous among us: you can do all kinds of cool outdoor sports activities in the jungle through Julio de Rooy (Jungle Xperience). For example, I once abseiled from a waterfall at Brownsberg, which was a really cool experience! There is also a cable car at Berg en Dal adventure center that goes right through the jungle. Also a very special experience that you will not soon forget!
Would you like to go to Suriname yourself? This is how you plan your adventure:
There are a few handy sites you can use to book your trip to Suriname:
You can sometimes find airline tickets for less than 500, – euros via Vliegtickets.nl
You can easily book a rental car via Sunny Cars
Great hotels in Parimaribo are: Torarica Resort, Zus & Zo or Eco Resort Inn
Travel organizations that organize beautiful trips to Suriname: Riksja
Travel or travel around Suriname with TUI