Indispensable when visiting Australia and next to Byron Bay absolutely the most beautiful area I have seen: The Great Ocean Road! This scenic route starts at Torquay and ends at Port Fairy. It is a 150-mile (243-kilometer) road that travels along Australia's rugged southern coast. It is a route with spectacular views, rocky beaches and if you are lucky (in Australia the sun shines much more often than in the Netherlands) you will also see the most beautiful sunrises and sunsets in the world. In any case, we have seen this quite often! I will give you the highlights of this route. At least, my highlights, but I hope that if you ever go there you will agree!
Not to miss on The Great Ocean Road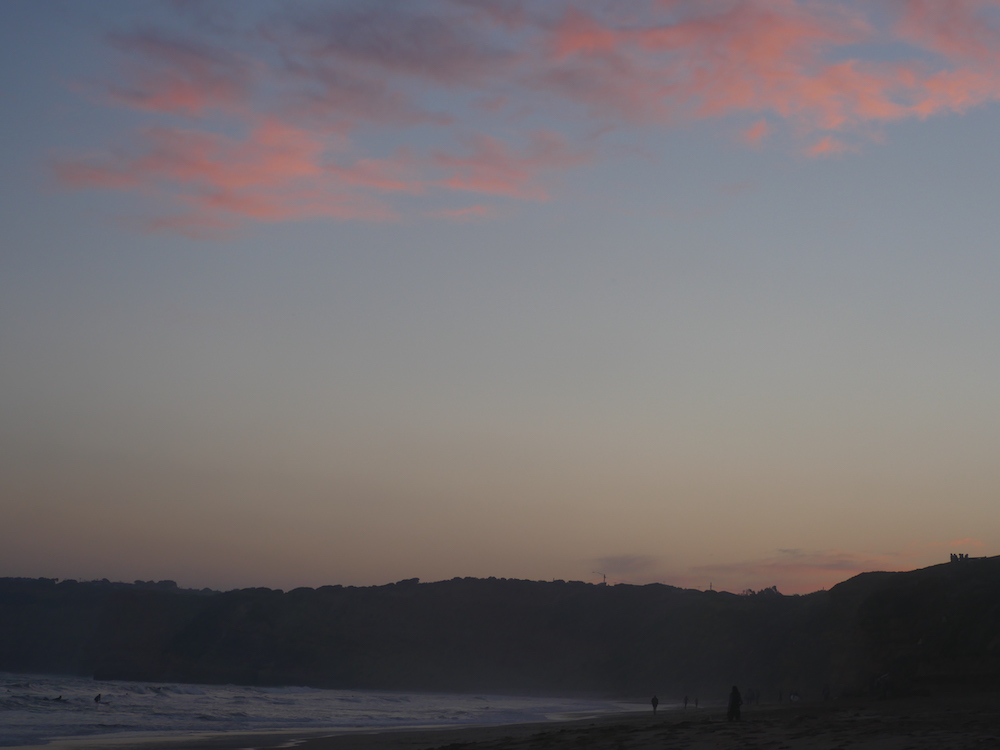 1. Torquay
This coastal village is known for its surfers and surfing legends. And rightly so: for three months we had a chance to surf somewhere almost every day. Altough, a number of surf spots are for advanced surfers, such as the well-known Bells Beach. You don't see me getting into the water there quickly, since the waves can be huge and you could end up on a rock, or taken by the current (whoops).
Leuke spots in Torquay
Besides being a popular surf spot, the village is also very nice and has several surf shops, cafes and bars that are very cozy during the day and in the evening. Ginger Monkey is one of them, here you can enjoy delicious vegetarian food and every Wednesday the tastiest paella is freshly prepared by the owners James and Janey, who are really lovely. At Cafe Moby you can also sit in the beautiful backyard and finally I recommend Pond Cafe for the best breakfast (my favorite is the Salmon Benny, with poached egg, hollandaise sauce, smoked salmon and avocado on toast, hmmmmm).
Also, I would really recommend to go to the beer brewery, called Blackman's. It's amazing inside, they have great music, great burgers and really nice, homemade beers.
Fancy an active afternoon along the Great Ocean Road?
Prefer to do something active? Many sports facilities have been set up on the path that runs along the sea. This route ends at Spring Creek, which is also a very beautiful bay. A bridge also crosses this and if you follow it you will come to a spectacular viewpoint from where you can look out over the entire bay, called Rocky Point Lookout. This landscaped route runs from Torquay to Bells Beach and is great for a hike or a mountain bike ride. If you continue you will come to the beaches of Jan Juc, which is also a good surf spot.
Wine, wine, wine!
Finally, I recommend going to one of the vineyards that can be found around Torquay. A very nice one is The Minya Vineyard and Winery, which is run by one family and where you can enjoy a real home-made wine.
2. Bells Beach
Indispensable in the list because of its beautiful view. It is also a very relaxing place. I immediately felt at home here because of the mild, late summer climate that prevailed at that time, but also because of the abundance of greenery and the rugged, rocky moon landscape that you will find here. We were lucky enough to be able to experience the World Surf League at this place, in which all the great surfers in Australia participate. We've seen living legend Mick Fanning in action and world champion Stephanie Gilmore, who has won for the fourth time. The waves were really VERY high that day (up to 9 ft., Which is almost 3 meters!), So it was mega spectacular to see.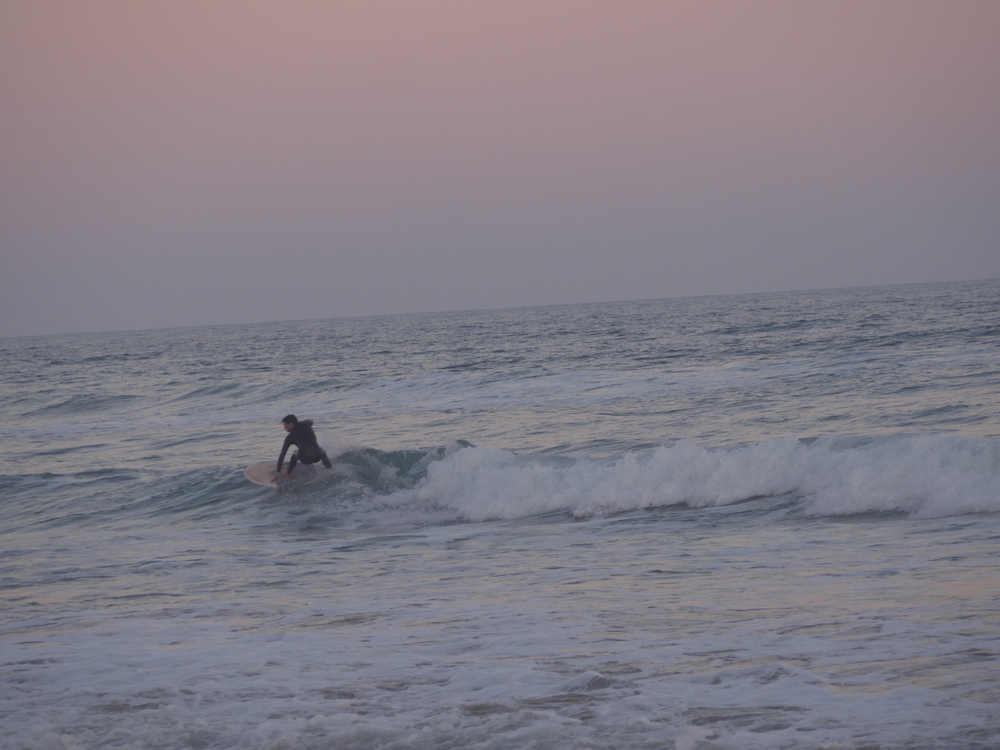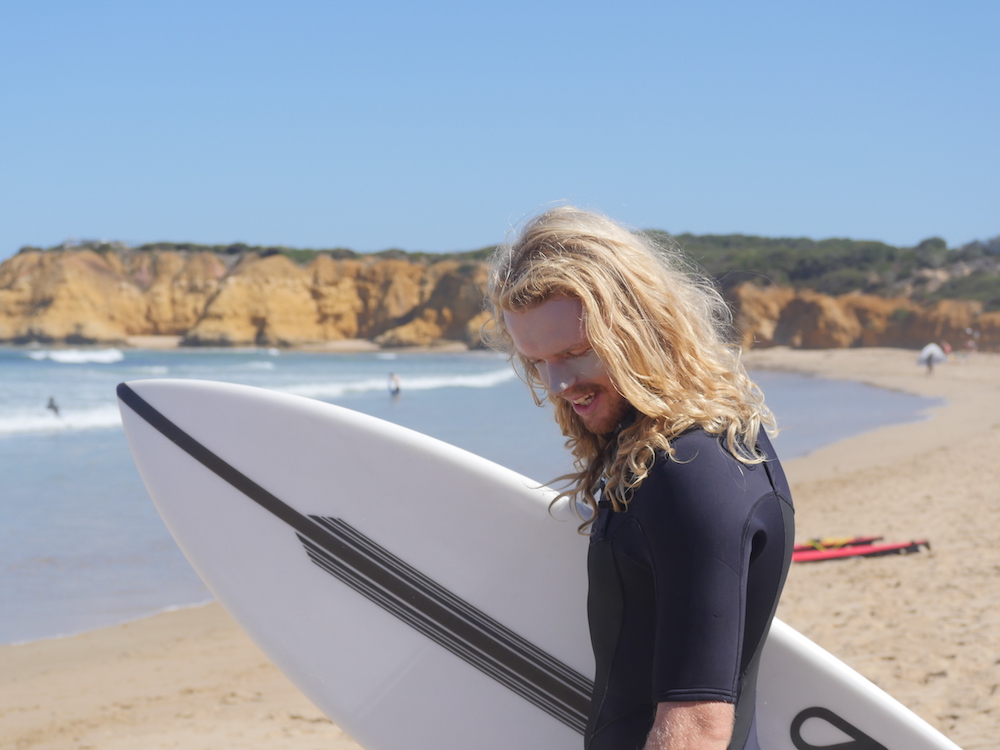 3. Point Addis
"At the end of the road, this beautiful view occured", was the description of the photo I posted on Instagram of Point Addis. And this is exactly right: it is an excellent point in the sea to which you drive on a straight road. And the view here is SO beautiful! We even camped here for a night with some friends, with a campfire, barbecue and beer. Truly an unforgettable experience! Note: Point Addis is a National Park, so be aware of the flora and fauna when you visit, use the trails and take your rubbish home – don't destroy what you come to enjoy!
Wanne read more? Go to:
https://www.wearetravellers.nl/oceanie/australie/great-ocean-road/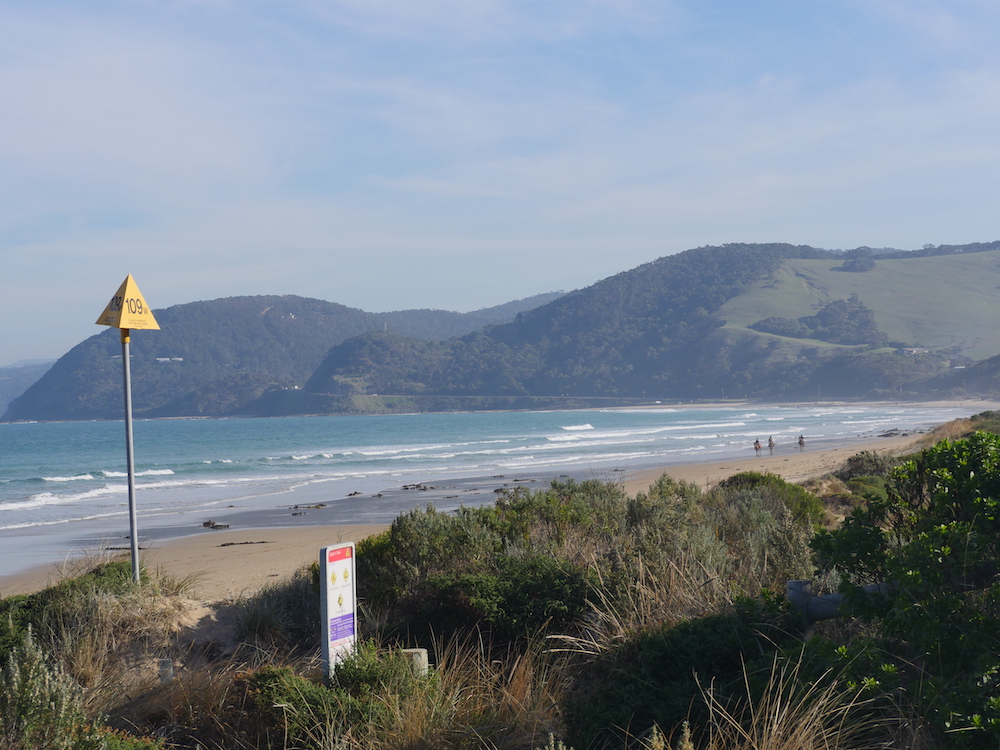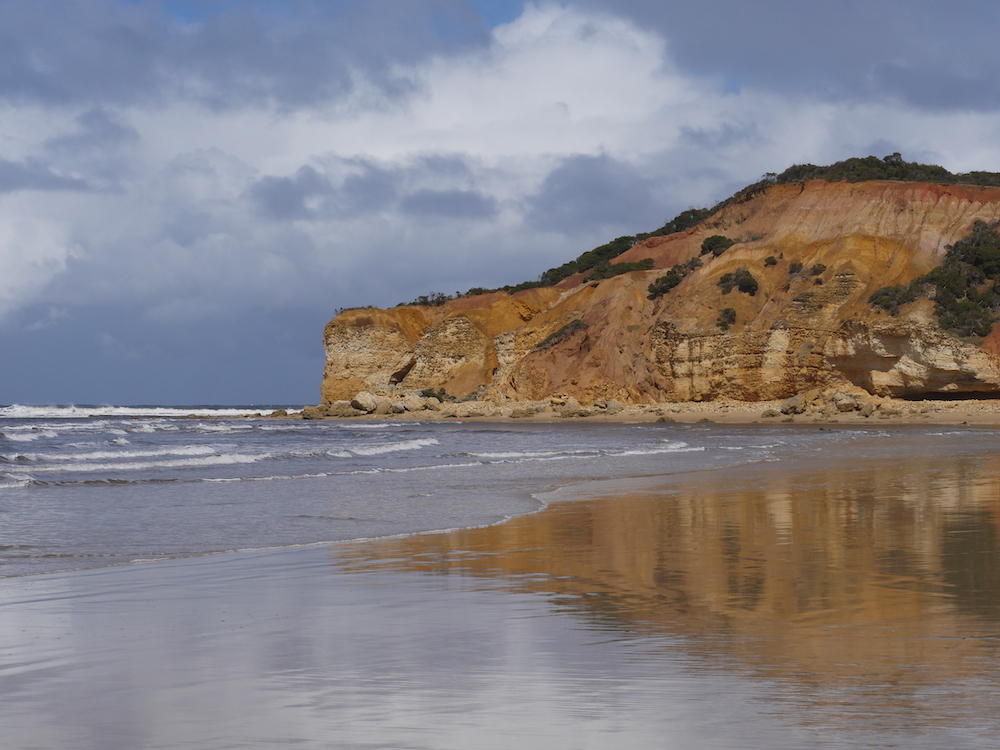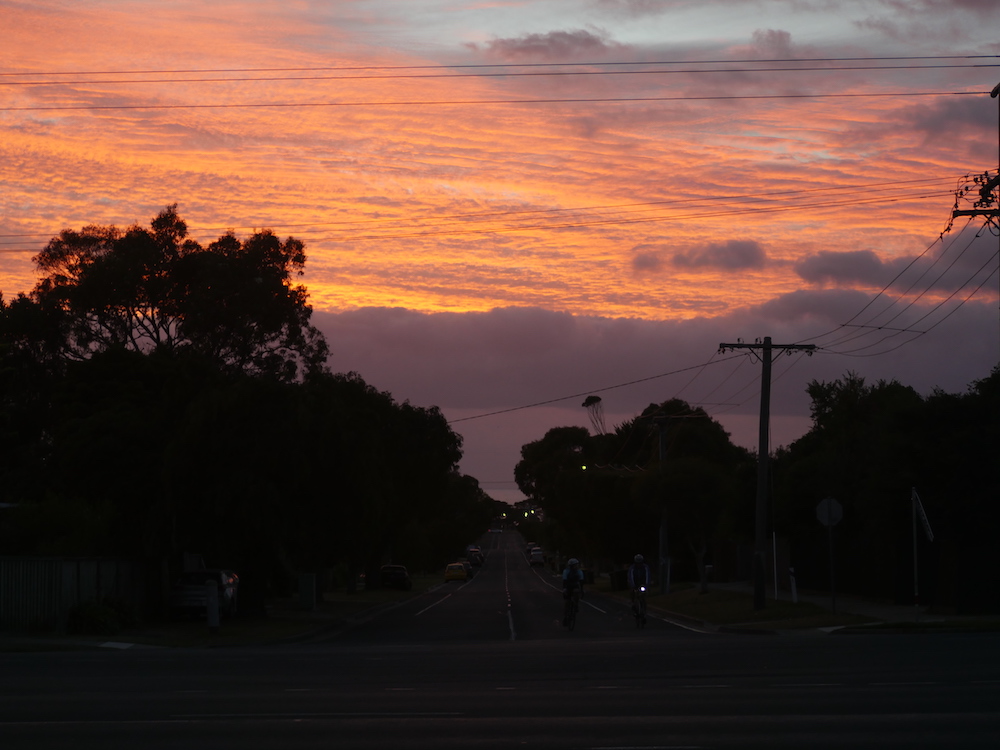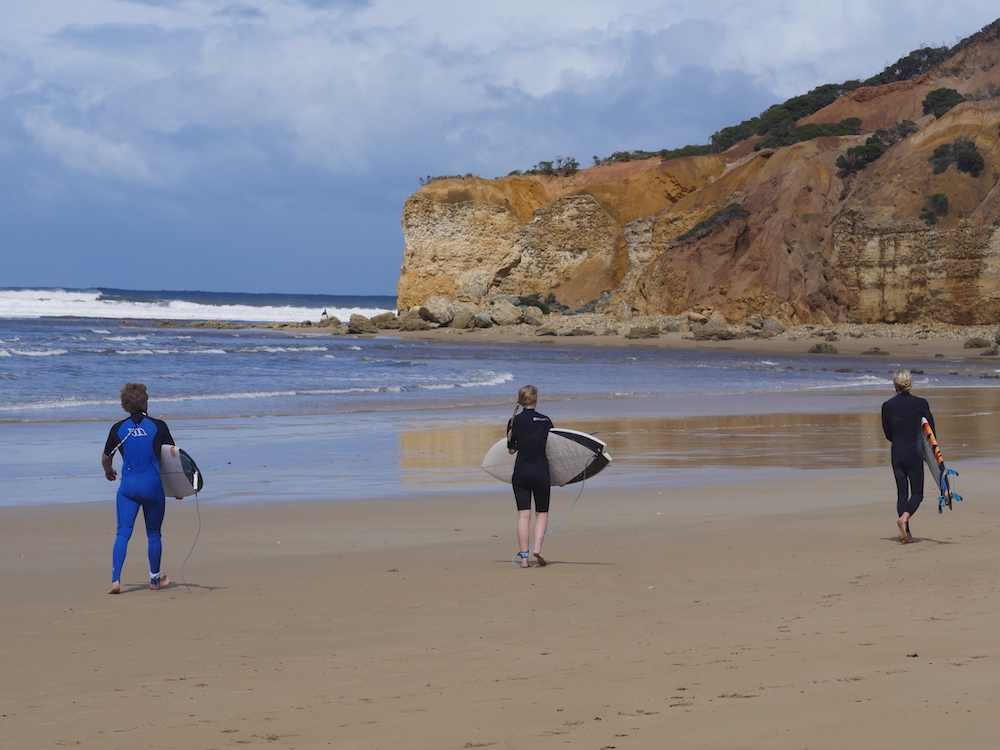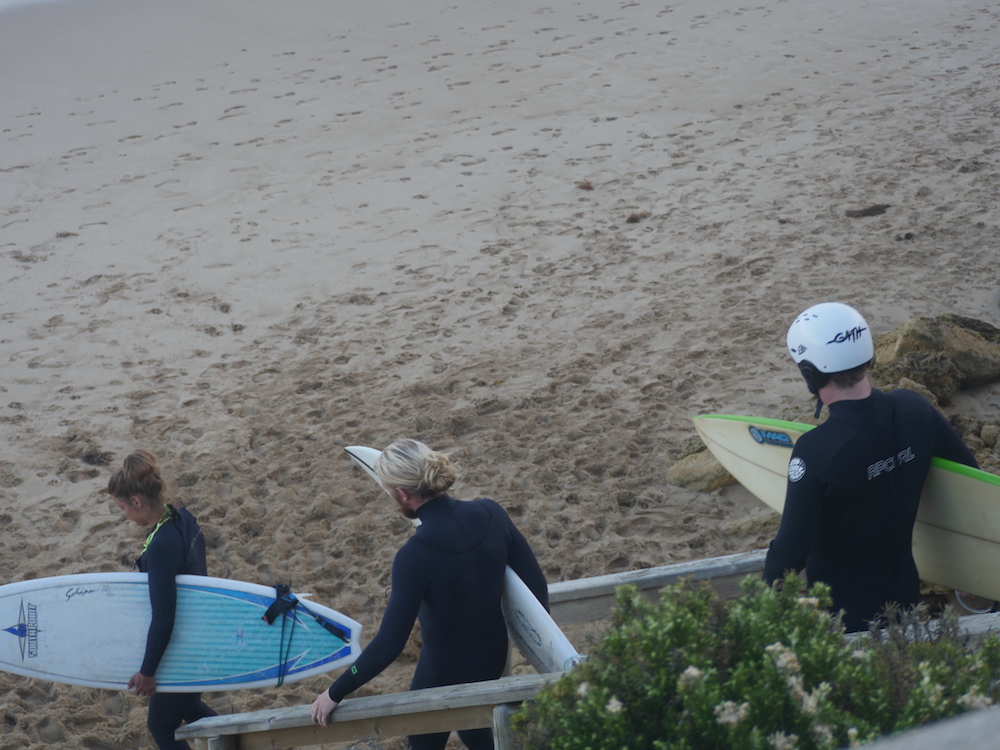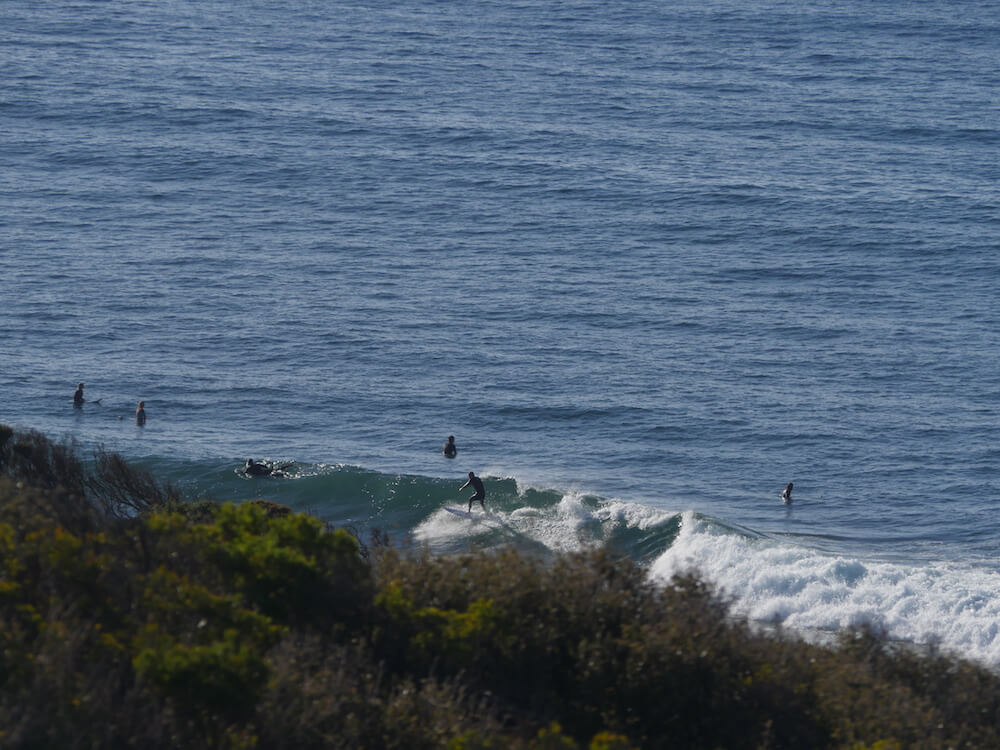 Love, Celina